Last summer, I dove into Blended Learning by taking part in a book study while reading "Blended Learning In Action" and transformed my classroom from being the "sage on stage" to the "guide on the side" much more often. At the same time, I was intrigued by gamification, but was a overwhelmed in taking on the project in the same year, and was set on diving in the next (this) summer! Over the past year, I have lurked in #xplap's Tuesday night Twitter chat, met Jennifer Ledford (another gamifier), and have been inspired by Mike Matera and his amazing work and products he puts out there for all to use and learn from!

I'll admit, I've definitely been a lurker in #xplap, but this is only because I didn't speak the language of gamifiers and felt a bit intimidated by the whole conversation. Nevertheless, I love the chat and the community surrounding Mike Matera's book, Explore Like a Pirate. They are both supportive to those new to gamification and innovative in their crafting of exciting engaging games in their classrooms for their students. Jennifer Ledford, from #4ocfpln, has been nothing but kind and supportive me as I have slowly waded the mysterious waters of gamification. While talking to her, I can hear the excitement and engagement in her own voice, and am excited to jump into this on my own. Lastly, #DitchSummit was one of the best experiences of personal professional development I have had this year. Among many other presenters, listening to Mike Matera's story and experiences of gamification "gave me the itch" to start gamifying this past year on a small scale, but, regretfully, never got the ball rolling. I'll be jumping in full-fledged after navigating the engrossing pages of Explore Like a Pirate this summer.

This summer, before binging Explore Like a Pirate, I had the privilege of hearing Tisha Richmond share her story of gamification in her culinary arts classroom. Again, stories of amazing student engagement! Perhaps the most touching part of Tisha's story is when she talked about creating memories in the classroom. If we aren't mindful of memory-making, students will go an entire year without making one worthwhile memory. How sad would this be? The beauty of gamification is that, not only is it an experience in and of itself, it lends to so many memorable experiences throughout the year along the journey. After getting home from ISTE, I dove into Explore Like a Pirate as part of a book study led by Katelyn Callahan and several other educators including Mr. Matera himself. It's been the perfect group of companions as we all embark on this gamification journey together! The book has been the perfect field guide to aid in creating the game I plan to use in my classroom this year! I plan to go back many times throughout the year looking for ideas for game mechanics and mini-games!

I won't bore you with every detail of the mechanics behind the game, but share some my takeaways and details about the game I have started to craft for this coming year.

First of all, gamification is not simply the use of games in the classroom. I learned this very early in my lurking days of #xplap: Gamification is the overlay of game mechanics (from video games, board games, card games, etc) on top of already existing classroom curriculum and procedures. I'm not a super gamer, but have played my fair share of video games ranging from Mario Kart 64 to Pokemon Go and MLB the Show 18. I'm so excited that I can finally

cash in

on the many hours of experience using these games. Alright, maybe it won't entirely make up for these hours spent lost in games, but it has definitely made this gamification journey easier. I'll be including game mechanics such as XP, leveling up, badges, and Easter Eggs. This is an ambitious beginning, but with a slow roll out, I hope it will come together.

Next, I keep hearing two very valuable pieces of advice when it comes to gamification: "Start Small" & "Start with a theme" you are passionate about. I guess starting small doesn't work for everyone. I've had a blast creating the game world thus far because the theme has been so easy to connect with: Marvel. The story has been writing itself! Again, hours of Netflix movie and series binging is bearing its fruit!

Here is the story of the game in a nutshell:

The students have been recruited by S.H.I.E.L.D. to fight against evil. They have become superhuman themselves and gained powers after explosure to terragin.
They will work in teams, each team under a different Avenger (Hulk, Thor, Captain America, Black Widow, and Iron Man - these are likely to fluxuate a little.)
The goal is to accumulate more XP by completing missions, secret missions, winning battles, and whatever else pops up so that new S.H.I.E.L.D. agents can move up in clearance levels. They can top out as being a member of the World Security Council (Level 12).

I will surely be sharing updates about my journey into a gamified classroom throughout the year, but this is where it all begins. I am having so much fun putting it all together!

"Little by little, one travels far."
​Tolkien


Very excited for the journey my students and I will be embarking on! Hoping this journey is memorable and an experience my students will one day look back on fondly.

One step at a time.

​
Powered by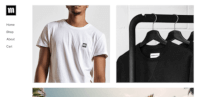 Create your own unique website with customizable templates.